Rajasthan is a state in the west of India. As this state was ruled by Rajput rulers, so it is known as Rajasthan. It is a combination of art, culture, and heritage.
Rajasthan is famous for its forts and deserts. There are historical places, lakes, and hill stations to experience in this state of India. Traveling in Rajasthan is easy and convenient. It is ideal for solo travelers.
This is a list of places, you must visit in Rajasthan. These are the places that show the heritage, art, culture, and diversity of Rajasthan.
Mehrangarh fort in Jodhpur
Amber fort in Jaipur
Hawa Mahal in Jaipur
Pushkar fair in Ajmer
Nakki Lake in Mount Abu
Fateh Sagar Lake in Udaipur
Thar desert of Jaisalmer
Keola dev national park
Karni Mata temple in Bikaner
Chittorgarh Fort
Mehrangarh Fort in Jodhpur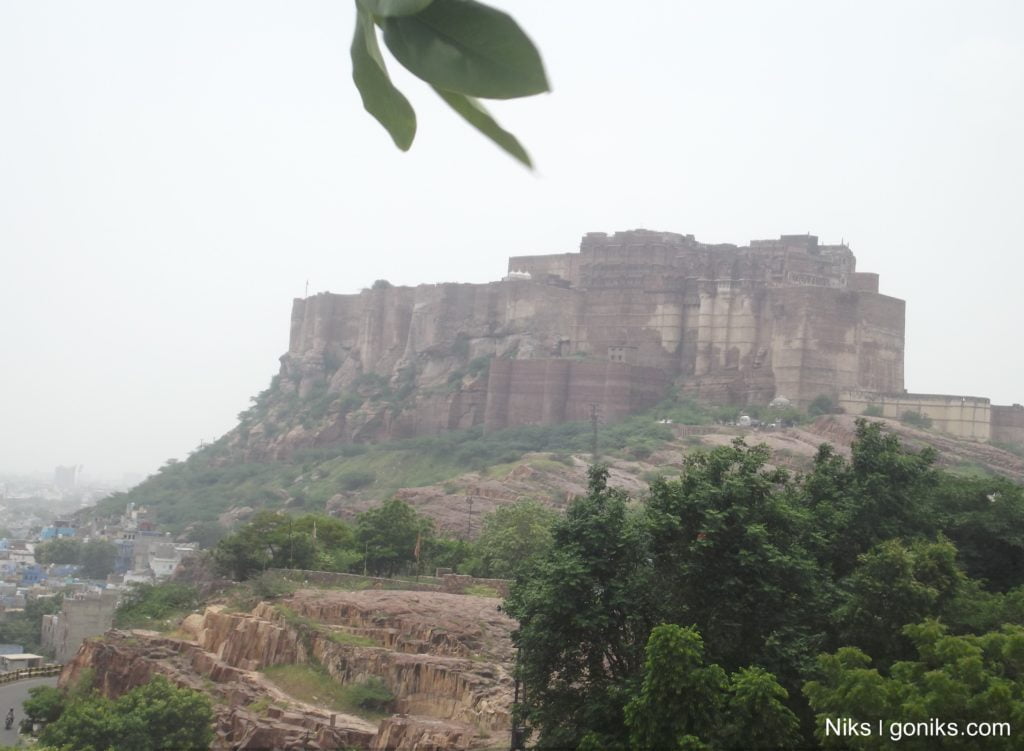 Mehrangarh Fort is a large fort with a rich history, carvings, museums, and wonderful views. It is one of the most beautiful forts of Rajasthan. This fort is famous for its unique design and architecture.
This fort is located in Jodhpur, which is also popular as the "Blue City". You can see blue color buildings in this city from the top of the Mehrangarh fort.
Amber Fort in Jaipur
Amber fort is situated in Jaipur. This fort was built with yellow sandstones so, it shines bright in sunlight.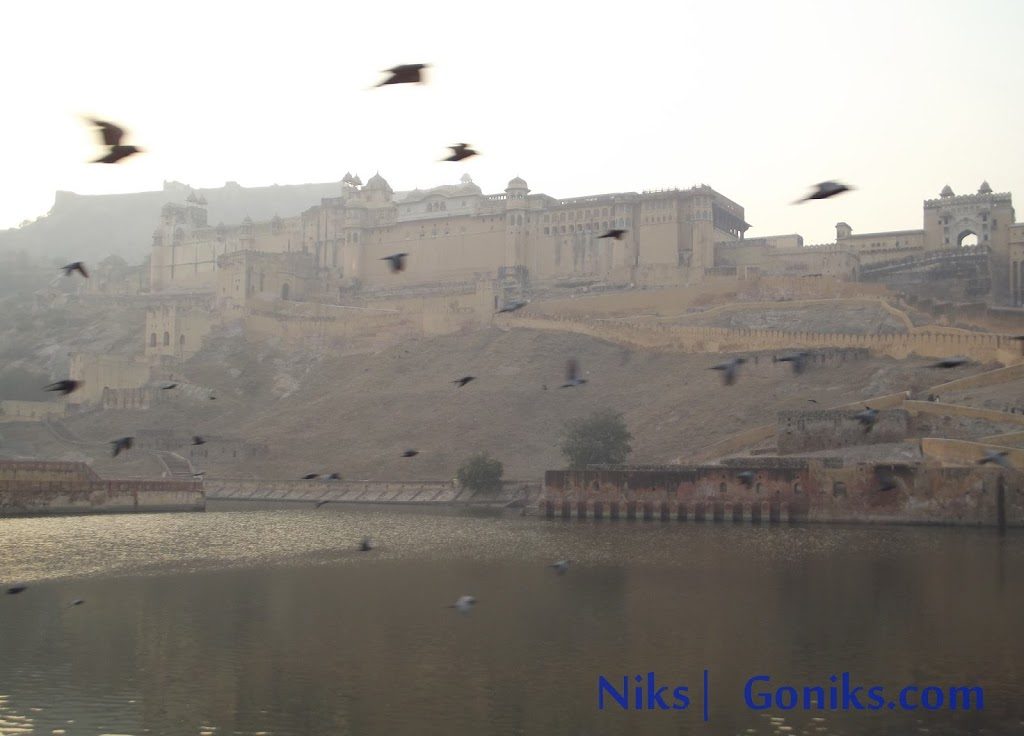 You can experience elephant rides, landscapes, and traditional Rajasthani music in this fort. The sections to visit are sheesh mahal, Kesar bagh, and a garden.
Hawa Mahal in Jaipur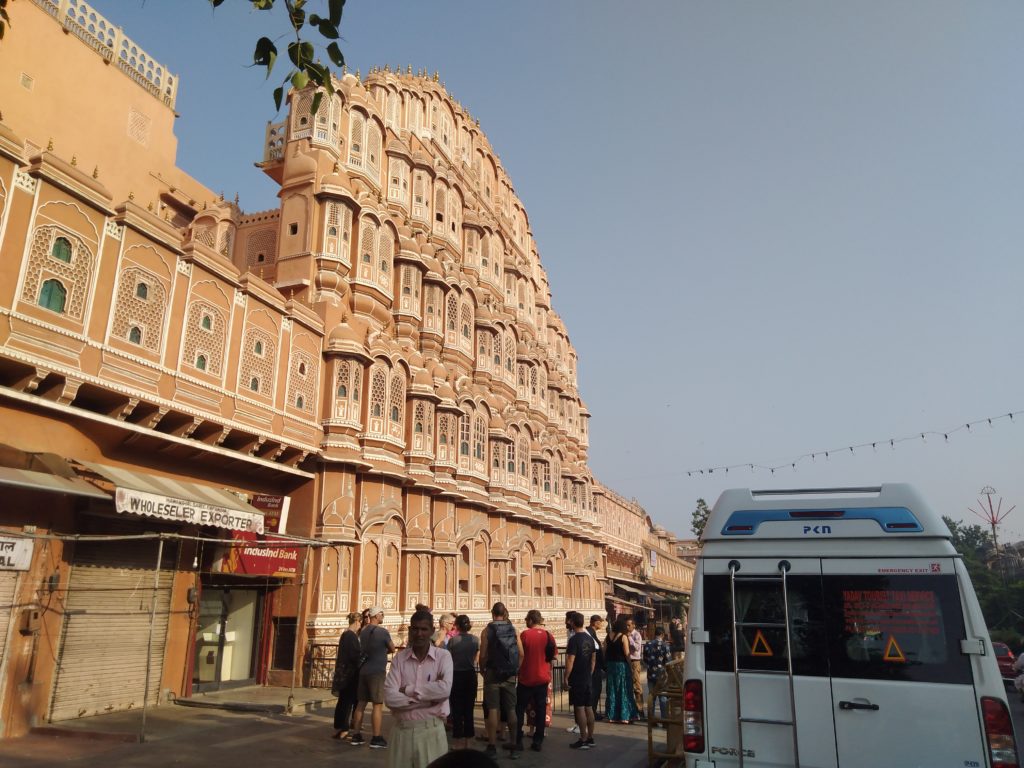 Hawa Mahal is a UNESCO world heritage site in Jaipur. It is famous for amazing architecture. This palace is in the shape of the crown of Lord Krishna.
Hawa Mahal is also known as wind palace as it allows passage of air inside the palace. There are 5 floors with decorated windows in this palace. The colorful windows inside this palace are attractive.
Pushkar Fair in Ajmer
Pushkar is one of the most attractive tourist places in Rajasthan. It is famous for the Brahma temple and fair. Brahma temple is the only temple of Lord Brahma in the world. Pushkar fair organizes every year in the month of November.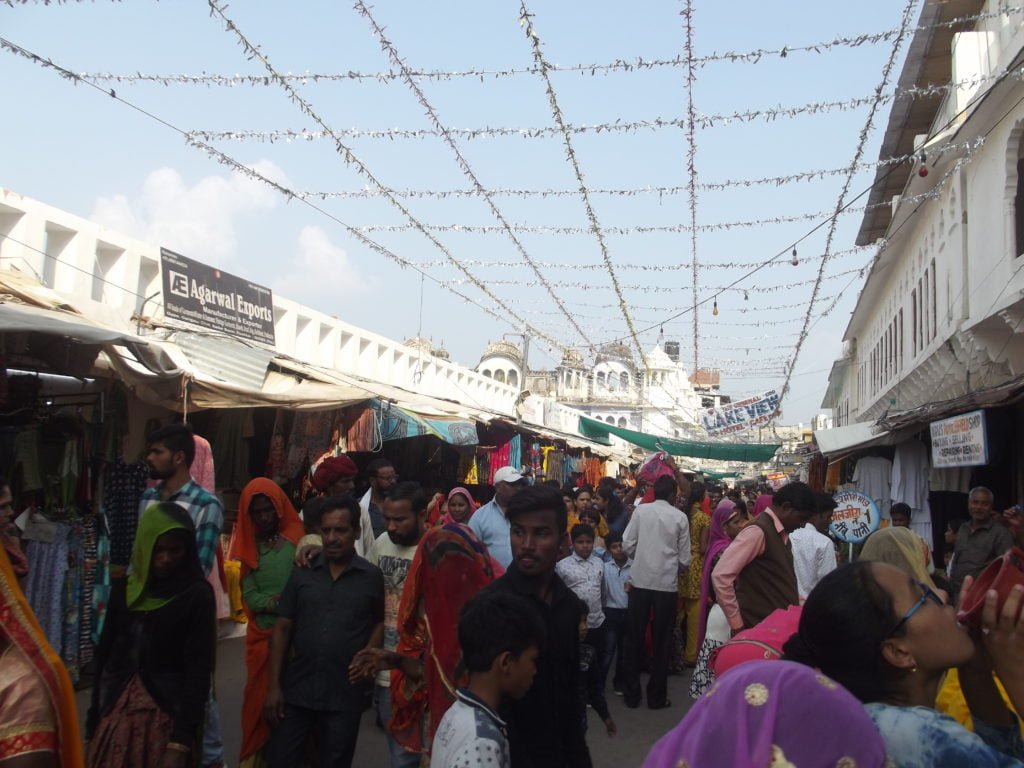 Pushkar town is also known for desert safari, camel riding, and other adventurous activities. Tourists from all across the world visit this town to experience such activities and local culture.
Nakki Lake in Mount Abu
A lake is an awesome place to spend time. You can relax and enjoy your day near a lake. One of the most beautiful lakes of Rajasthan is Nakki lake.
Nakki lake is located at Mount Abu in the Sirohi district of Rajasthan. Mount Abu is a hill station that attracts a lot of tourists in the winter season. Married couples enjoy their honeymoon in Mount Abu.
Fateh Sagar Lake in Udaipur
Fateh Sagar lake is the most popular lake in Udaipur. Views of magnificent landscapes behind this lake are alluring.
There is a "solar observation center" to know about the positions of sun all over the day. You can experience boat riding at this lake. Even if you like camel ride, it is also available here.
The Thar Desert of Rajasthan
The Thar desert of Rajasthan is one of the largest deserts of India. It is a barren land without any water resources.
Even if it is barren land, travelers enjoy this desert for camel riding and night camps. One of the famous places to experience such activities is Sam town of Jaisalmer. You can also visit the sonar fort that is also known as the golden fort of Rajasthan.
Kevla Dev National Park in Bharatpur
Kevla dev national park is a UNESCO World Heritage site in Bharatpur. It is home to several wildlife species. There are species of birds, cranes, and parrots in this wildlife park. As this is surrounded by forests, so it is also known as Ghana wildlife sanctuary.
This park is a diverse area with dry grasslands and wetlands. Several species of snakes, crocodiles, and turtles are present in this wildlife park. Every year, thousands of Migratory birds and cranes come here.
Karni Mata Temple in Bikaner
A temple in deshnok town of Bikaner. This temple is famous for the white mouse, known as the Karni Mata temple.
Karni Mata is a goddess of the Rajput community of Rajasthan. Apart from the religious views, this temple is an attractive place to visit in Bikaner. Tourists can also visit Junagarh fort in Bikaner.
Chittorgarh Fort
Chittorgarh is famous as a city of glory, courage, and sacrifice. This fort lies in Chittorgarh city of Rajasthan. Chittorgarh fort stands on a hill known as Chitrakoot hill.
Vijay stambh, Kirti stambh, and Padmini palace are attractions in this fort. The views of the city from this fort are amazing from its top. Mira temple in this fort is a temple of Mira bai, who was a devotee of Lord Krishna.
Also, visit-
Why Rajasthan is best for solo travel
Visiting Kankaria lake in Ahmedabad