Kerala is a south-Indian state that is a perfect destination for tourists. There are many places to visit in kerala that attracts a lot of to tourists. Tourism in kerala is a combination of nature, heritage, and wildlife. This state is also famous as the spice garden of India.
It lies on the Malabar coast which is a tropical region of India. It's capital is Thiruvananthapuram. The local peoples of Kerala speak Malayalam as a mother language. However, those who know English don't face any problem in this state.
Best Places to Visit in Kerala
This place is a perfect paradise for tourism. It has everything that every tourist needs. The historical places, beaches, and wildlife sanctuaries attract many tourists to Kerala. However, there are many things like experiencing local culture, and adventurous activities. These all things make Kerala tourism stand apart of any other places to visit in India.
Things to Do in Kerala
Visit Tourist places
Adventurous Activities- Boating, hiking
Explore local culture
Wildlife sanctuaries
Taste Local Food
Feel the natural views
Take Ayurvedic spa and massage
Places to Visit in Kerala
This is heaven on earth for tourists because of the many places to visit in kerala. Especially, Munnar, Aleppi, Wayanad, and Kochi are the most popular tourist places of kerala. These are the beautiful destinations that you must visit during Kerala tourism.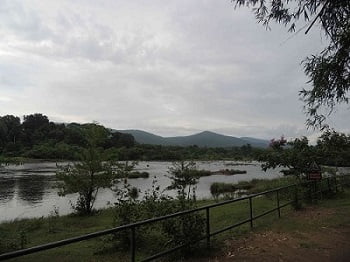 Munnar
This is a Hill-station of Kerala that is a perfect place for couples. The lush green mountains all around munnar make it irresistible place. These magnificent landscapes are alluring to explore. The advantage of visiting this place is that it is less crowded as compared to other hill-stations.
Wayanad
Wayanad is a another beautiful place of western ghats that is famous for pleasing mountains. This is also known for waterfalls because there are many waterfalls in this town. The Adventurous activities to do in Wayanad are trekking to the mountains and many more. Exploring the green jungles of this town may be a great experience. So, these places to visit in kerala makes it a very exciting travel destination.
All of these things mesmerize travelers to visit Kerala once in a lifetime. What do You think?
Also, Read-
Taj Mahal of India – The best tourist spot
Adventurous Activities in Kerala
Trekking to the mountains, Jungle safari, and Boating are the adventurous activities of Kerala. As there are dense forests so, trekking to these mountains may be exciting. For such activities, there are many trekking routes in Wayanad and Munnar.
This state is also famous for snake boat racing. Yes! It's still a popular festival of Kerala. The large boats that raft in the rivers creates an exciting ambiance. However, this festival organizes in the month of August. So, make sure about the time of your visit. Such Kerala tourism activities are amazing for travelers.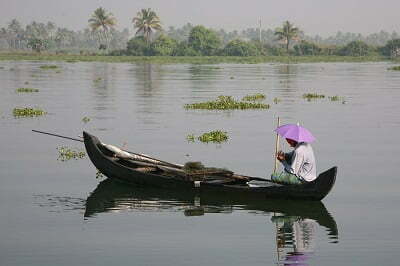 Personal Tips- Hire a local guide to keep yourself safe while experiencing such activities.
Culture of Kerala
The culture of Kerala is unique because of several reasons. It combines lifestyle, language, and art that attracts tourists towards it. The extraordinary because of the contacts with neighboring states. And also, Classical dance and the music of Kerala makes it an amazing place to visit in India.
Festivals to Enjoy During Kerala Tourism
There are many festivals that peoples of Kerala celebrate. The most famous festival of this state is Onam. However, some other local festivals are Vishu, Pongal, and Boat festivals. Among all, the boat festival is the most exciting in Kerala.
Spiritual Places to Visit in Kerala
There are many temples in this state. It is also popular as "God's Own Country". The alluring architecture of these temples along with the enchanting vibes mesmerizes surroundings. These temples in Kerala tourism sites are calm and peaceful.
The most Famous temples are Padmanabhswami temple, sabarimala sastha temple, and many more. Padmanabh Swami temple is dedicated to Lord Vishnu. It is located in Trivandrum. The idol of Lord Vishnu in this temple makes it attractive among devotees.
Sabarimala temple is another famous temple of Kerala. It lies in dense forests of the Pathanamthitta district. This is devoted to Lord Vishnu and Mahesh. Devotees have to trek along a rocky path in forests. This temple only opens during a specific time; Mandalpooja. However, it is not allowed for women to enter this temple.
Kerala Tourism Tips-
book your trip in advance
Hire a local guide to get all information about tourist destinations
Local Food of Kerala
This region is close to the sea. So, vegetarian food is not easily available if you are a pure vegetarian. However, there are some vegetarian restaurants in major cities. But, if you have plans to visit places like Wayanad or far away from the city. Then, you may face some problems.
Adventurous Places to Visit in Kerala
Wildlife Sanctuaries in Kerala
Kerala is a paradise for wildlife which is a jewel of western ghats. There are various species of animals and birds in the jungles. Jungle safari and visiting the sanctuaries will definitely bring you to a fairy tale.
The species of animals that are abundant in this state reptiles, tigers, and deers. There is a natural habitat of migrating birds including stork cranes, and flamingos. While exploring towns, like Wayanad and other villages, you can experience the wildlife.
The fauna of this state attracts tourists. The colorful cranes and the birds on the trees can make your day amazing. With the colors of nature, you can enjoy the moments that you spend in this heaven on the earth.
Explore all the places where you can find these beautiful species. However, many tourists experience elephant ride on the streets of a town in this state. Kerala tourism has made many records because it engages tourists with natural beauty.
Ayurvedic Spa and Massage
A healthy body needs some massage. The traditional ayurvedic massage of Kerala is a soothing experience. This massage rejuvenates your body with the fragrance of local herbs.
You can book hotels and holidays online. There are many packages available for Kerala tourism. You can get all requirements for sightseeing, accommodation and all needs. We also offer travel bookings to Kerala. You can book flights, trains, and hotels with us. So, Give us an opportunity to serve you.
No Fields Found.
Why Kerala Tourism Attracts
This south-Indian state is mostly a perfect dream destination for tourists. It mesmerizes peoples with the views of nature that makes them feel like a paradise. And also there are many things to do in Kerala which may be spending holidays in heaven. So, Kerala tourism attracts tourists around the world.
Follow us on social media – Facebook page Instagram
If you like this article, share it. And, also drop a comment about this beautiful spot. Enjoy!