A zoo located at Ahmedabad in Gujarat is a nice place to visit. Kamla Nehru zoo Ahmedabad has different species of animals, birds, and mammals. It is one of the most popular places in this city. With the vibes of nature, it has a great ambiance.
After taking the tickets, we headed to this zoo. The sound of animals was thrilling. At first, we saw animals like lion, deer, and then some species of mammals. Then sightseeing of colorful cranes like painted stork cranes and the flamingo is awesome. Later, we saw ducks, pelicans, and then Siberian birds.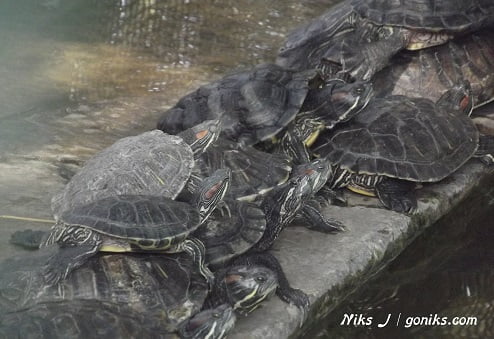 It is a large zoo so we tired. After taking rest for a few minutes, we moved ahead. In addition, Monkeys, chimpanzees, and species of parrots are other attractions of this zoo.
There is an interesting section of this zoo which is a gallery of mammals. It has all the species of mammals including snakes, and reptiles that catches the eyes of tourists. So, visiting this zoo is a great experience.
Attractions of Kamla Nehru Zoo Ahmedabad
Mammal Gallery
Painted stork cranes
Lion and tiger
Blackbucks and cheetal
Species of parrots
Hippopotamus
How to reach
This is easy to reach here because it is near to the city. You can reach here by hiring a taxi to reach kankaria lake. Then reach this zoo, which is in opposite side of kankaria lake.
Gujarat is one of the most famous tourist places in India. This is known for food, places, and rich culture. It is also popular for cleanliness. You can book a hotel, bus, or flight with us to reach this city.
Timings to visit
Visiting time of this zoo is 10:00 AM to 6:00 PM
Entry Ticket
The cost of ticket to visit this zoo is 50 rupees for an Indian tourist.
Also, visit-
Visiting kankaria lake Ahmedabad
Sights at Science city Ahmedabad
Connect with us on social media to stay tuned for new posts. And, for any suggestions or queries, drop a comment below.