Visa is one of the most important things to know before travel abroad. For some countries, it's an easy process, while for others it's a bit complicated. And, there are many countries that offer Visa on arrival for Indians. So, no need to worry before packing your bag to travel abroad.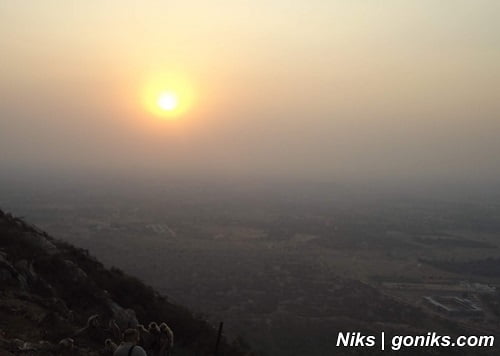 This is a list of countries that allow visa on arrival, especially for Indians. However, there are many countries that don't allow. So, for the rest, you need to apply first before your visit.
Countries that Offers Visa on Arrival For Indians
Asia
Thailand
Cambodia
Myanmar
Laos
Maldives
Nepal
Bhutan
Macau
Timor-Leste
Sri Lanka
Indonesia
Europe
All other European countries need a Pre approved visa before arrival.
Africa
Kenya
Zimbabwe
Madagaskar
Tanzania
Somalia
Gabon
Ethiopia
Mauritius
Seychelles
Uganda
Tunisia
Mozambique
Sierra Leone
Guinea Bissau
Cape Verde Islands
Comoros
Mauritania
Rwanda
Senegal
Togo
North America
British Virgin Island
St. Lucia
Jamaica
Haiti
Grenada
Montserrat
Nicaragua
South America
Bolivia
Ecuador
Dominica
Guyana
Middle East
Oeania
El Salvador
Palau
Fiji
Cook Islands
Samoa
Micronesia
For Indians, the most popular destinations are Thailand, Nepal, Indonesia, and also some American countries. In addition, most of the Asian countries allow visa on arrival, that makes it so easy to travel to such countries without a pre-approved visa. So, tourists can travel with their passport to all of the listed countries.
Visa For Other Countries
A Visa application is not difficult for even other countries. So, you can easily apply to the government portal that provides visas which may be for tourism, work, and also for higher studies. And, In case of help or guidance, contact us to get a pre-approved visa to any of the countries in the world.
Visa On Arival For Indians Process
The process to apply for a visa for Indians is not as complicated as it was before. Therefore, you can apply online to get a visa by paying an amount of application fee which varies for every country. For example, European countries have a higher fee while for others it's comparatively low. So, it depends on the country you want to visit.
Note- This is the updated list till the date of this post.
List of Some Countries Offering Visa on Arrival for Indians
Nepal
An Asian country with the highest peaks in the world and also has religious places to explore. Nepal is a wonderful destination for Indians with a combination of nature, religion, and hill stations. In addition, Indian tourists do not need a visa to visit this country.
Dominica
A magnificent island with beaches, serene views of landscapes, and amazing resorts. So, this Caribbean island is popular for underwater diving. With a wide range of underwater creatures, Dominica is an interesting place to visit. And, it is also known for the coral reefs and beach life.
Fiji
This is the most popular holiday destination in the world. It is another worth-visit place that lies in the Oceania Islands. This is famous for luxury resorts and undersea life. In addition, spa and playing beach games are the things that attract tourists to Fiji island.
Jordan
A country in the middle east with interesting historical places and heritage that represents the culture of Jordan. So, there are many world heritage sites in this country that make it a wonderful place to travel. And, the local food of Jordan is so delicious, especially non-vegetarian dishes.
FAQ's About Visa on Arrival For Indians
Q1. How much does it cost for a US visa?
It varies for the region, specifically northern and southern America. Approximately it costs around 160 USD for tourists, which may vary.
Q2. Which are the best countries to visit for Indians?
Thailand, Indonesia, Nepal, and North America are the famous destinations for Indians.
Q3. What does visa on arrival means?
It means that tourists do not need a pre-approved visa. They can get visas on arrival to the specific country which makes the trip easy.
Q4. How to get a visa for higher studies?
The application process for a study visa is the same as for a tourist visa. And, you have to apply with all the details of the university, and scorecard for admission.
Also, read- Best places to visit in India
How to get a passport in India
How to get Visa on Arrival for Indians
To get a visa on arrival, you have to check the list of countries that offers on spot visa. However, you can also check this information on the official website of that country you are planning to visit. And, then you can go to that country without visa. And, you can get the visa as per your needs on arrival.
Visa for Indians on Arrival Cost
The cost of visa on arrival for indians may vary from country to country. It also depends on the purpose of visiting that country. It also varies for travel and tourism, educational purpose, Job or business. So, once you have plans to book a flight to specific country, checkout if it allows on arrival visa process. For more information, feel free to contact us so that we can provide the best travel guidance.
Also, read more travel articles on the blog to know about interesting places to explore.