Wildlife photography is a very nice thing to do. You can see many colorful and unique species. It's pleasant to see those birds and animals, especially, cranes, and birds. For wildlife photography in Rajasthan, natural places like, lake, Zoo, and Sanctuaries are the best places.
Though, there are many places for wildlife lovers. But, in this list of places, you will know about all the most popular wildlife photography spots, that you must visit to explore the beautiful animals and birds.
Wildlife Photography in Rajasthan
Jaipur Zoo
Nahargarh Eco Park
Sariska Wildlife Sanctuary
Ranthambhore National Park
Ghana Bird Sanctuary
Chandlai Lake- Jaipur
Gurla (Bhilwara)
Chawandiya (Bhilwara)
Maota Lake (Jaipur)
Kaylana Lake of Jodhpur
Zoo For Wildlife Photography in Rajasthan
Jaipur Zoo
This is an amazing place for wildlife photography in rajasthan. With the views of wild animals and birds, you can make your day beautiful. There are many varieties of birds and animals in this zoo, especially, tiger, lion, and colorful birds are attractions in this zoo. However, mammals like a snake, elegator can be other attractive things of this zoo.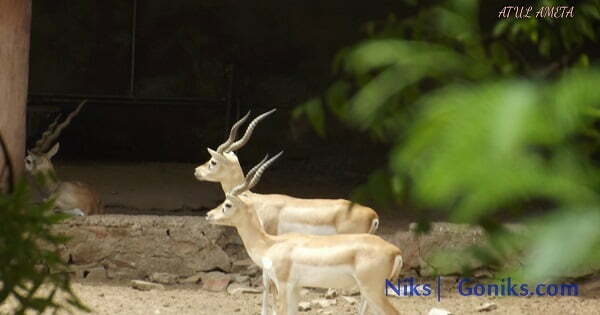 If you like birds and cranes, you can find both here in this zoo if lucky. Painted stork crane, colored birds like a cocktail, and other species makes Jaipur zoo a home to wildlife these species.
Also, read-
Parks For Wildlife Photography in Rajasthan
Nahargarh Eco-Park
This is a biological park. Here you can see wild animals in cages. Mostly, the sound of roaring makes it exciting. Isn't it?
I saw a tiger and lion, fortunately. You can only see these animals if you are lucky because, sometimes they play hide and seek with you.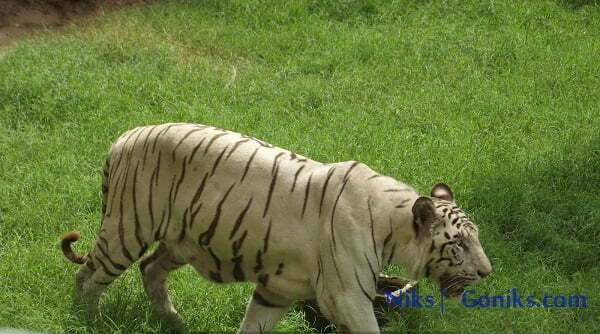 Nahargarh eco-park is a reserved area of Jaipur, which is around 8 kilometers away from the city. So, it's calm to spend some time here.
On the way to this park, You will see art galleries and elephant on the sideways of the highway. The sculptures in art gallery are really attractive with the statue's of some well-known peoples.
Sariska Wildlife Sanctuary
This is a wildlife sanctuary in alwar, that is famous for tigers. Jungle safari in sariska is an adventurous things to do in Rajasthan. You can see tigers walking in front of you.
There are many tour packages for wildlife tour in Rajasthan. You get sightseeing in a jeepy, into the jungles of this sanctuary. Indeed! it's exciting for everyone. So, it is considered as the best place for wildlife photography in Rajasthan.
Ranthambhore National park
This is a national park of India which is one of the most popular wildlife spots in Rajasthan. It is the most famous tourist place for wildlife photography in Rajathan. With the wide variety of wildlife, this place is home to bengal tigers that lies in Sawai madhopur district of Rajasthan.
This is a large sanctuary which is conserved for wildlife. So, you will only hear the sounds of animals all around in Ranthambhore national park. So, before you will return to home, you will definitely keep the unforgettable memories of this adventure in Rajasthan.
Ganesh temple, padam talao lake and Ranthambhore fort are the other attractions of this wildlife park.
Ghana Bird Sanctuary
This is a bird sanctuary that lies in Bharatpur. It is widely popular for migrating birds, especially migrating cranes. You can adore those colorful cranes and birds in Ghana brid sanctuary which is also known as Ghana Pakshi Abhyaranya.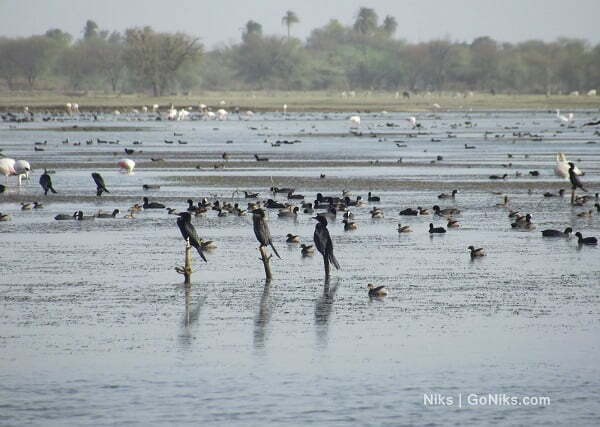 Along with the birds, the ambiance of this natural place will give you good vibes. You can spend some time near a lake in this park, where migrating birds are the attractions of this park. And also, a river flows through this park, which makes it a must visit tourist places in Rajasthan.
Lakes For Wildlife Photography in Rajasthan
Maota Lake
This is a lake in front of the amber fort in Jaipur. You can find some species of birds near this lake. As this place is surrounded by dense forests so some animals like Cheetah and lions can be found around this lake.
Personal tip- Gather information about the area before your visit. Avoid visiting such unknown places without having proper guidance.
Here I also found some birds near Maota lake, of amber town. However, it takes time to find birds. After sights of those birds, it's no doubt worth to visit such places.
Gurla (Bhilwara)
This is a town which is 20 kilometers away from Bhilwara. If you want to see wildlife or migrating birds like flamingo's and blackbirds, then visit this place during the winter season.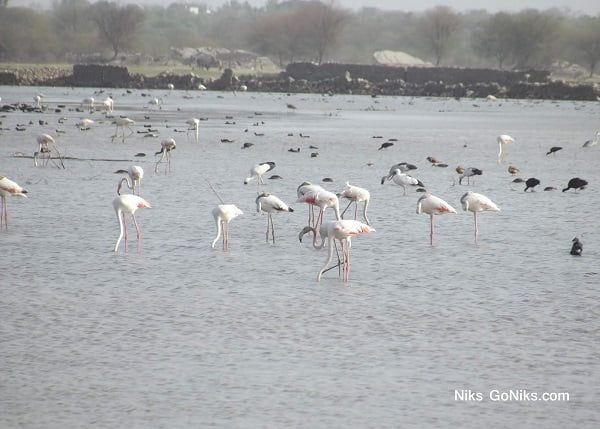 Flamingo is one of the most beautiful birds which may attract anyone. Its colors are really enchanting. These cranes keep a distance from humans. So, keeping a proper distance with these species is must to take pictures. However, other than photography, binoculars are very useful for such clear views.
Chawandiya (Bhilwara)
If you love Siberian crane's and migrating species then this lake is another place you can visit. Here, you can see various species of painted stork cranes. These are migrating species and comes from colder places to Asian countries like India and so on.
Chawandiya is about 25 kilometers from Bhilwara. This type of crane lives with other kinds of birds. This is in a town, so not much crowded.
Morning time before horizontal sunrays is the best timing to visit such birds and cranes.
Best Time to visit- Winter
Also, read- A visit to Chawandiya
Other Wildlife Areas
Lakes, forests and wildlife parks, which are far from the dense area are the best places to see wildlife species. Most birds are found near the lake far from the city. However, being safe is always good while wildlife photography.
Wildlife Photography Rajasthan Tips
These are some tips before you start wildlife photography in Rajasthan.
Read the newspaper to know about places where you can find wildlife
Ask peoples around you about the places like a lake, wild area, reserved area or any sanctuary.
Follow and connect peoples who do have same interest like you.
Other Places for Photography in India
Indore Zoo
This is one of the best place for having a good experience of wildlife photography. You can see animals like lion, tiger, parrots, white peacock and many more. After this, With the stunning views and ambiance of nature, you can take awesome pictures of such magficent species.
This is a large zoo with many animals and birds. So, the care-taking and cleanliness is impressive.
Ahmedabad Zoo
It is also popular as Kamla Nehru Prani Sangrahalaya that lies in Ahmedabad. It is a very large zoo alongside kankaria lake. With the touch of nature and serene views, you can enjoy the views of wildlife species.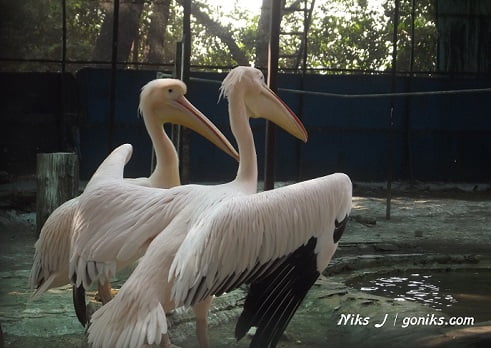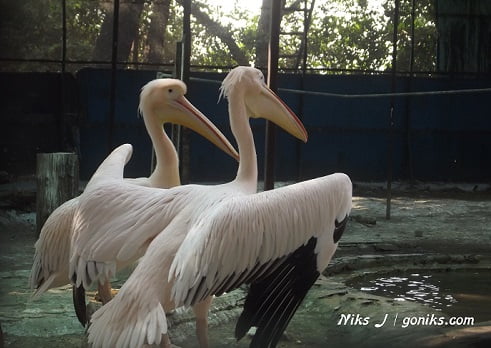 Be safe and enjoy!
Also, read- Visit to Ahmedabad zoo
If you like this post, please follow us on social media. And also, drop a comment below.