Are you looking for hotel booking online? We are here to help you book a hotel with exclusive offers. With the purpose of making your trips easy and comfortable, we provide hotel bookings as per your requirement. And, it's so simple to book a hotel with us. So, let's try!
No matter if your budget is low or you need a luxury hotel booking, we will help you book a perfect stay. You can book your accommodation all over India. So, make your trip awesome by visiting the most popular destinations with amazing hotels are Delhi, Mumbai, Pune, Shirdi, Jaipur, Chandigarh, and many more.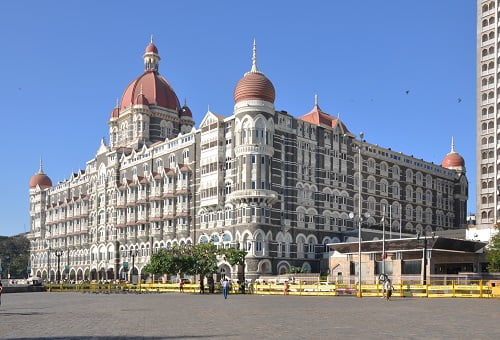 How to Book a Hotel Online?
To book a hotel stay, you need to provide your details including the city, booking date, and contact details. Then, we contact you with the price and facilities of your preferred stay. And, after your approval, we book a hotel online and send you all the details after you make the online payment. So, it's very easy to make a hotel booking online with us.
Why Book Hotels with Us?
When you book a hotel with goniks travel, we offer exclusive discounts and cashbacks that makes your trips affordable. You can save money if you book your stay with us. And, with our extensive network of hotel providers in India, we can give you some additional benefits as well.
Also, you do not need to visit multiple hotel booking websites online whenever you book with us. We provide the best price on all of your accommodation bookings as per your budget and requirements. Therefore, you can save a few bucks by booking your stay with us. It may be a luxury resort or a budget hotel, we help you every time to enjoy your trip. So, you can definitely save your time searching for a perfect stay.
Hotels by Popular Destinations
Jaipur
Jodhpur
Chandigarh
Indore
Chennai
Bangalore
Haridwar
Manali
Shimla
Srinagar
Agartala
Udaipur
Ajmer
Kanpur
Gangtok
Trivendrum
Mount Abu
Mysore
Kolkata
Varanasi
Ludhiana
Agra
Mathura
Prayagraj
Ahmedabad
Pushkar
Jaisalmer
Bikaner
How Much Does it Cost for Hotel Booking Online?
With the purpose of making travel easy and affordable, we provide the best price for a perfect stay. The cost of stay may vary according to your needs. And, we try our best to provide you the best price for hotel booking online which starts from 300 rupees to 30,000 rupees per night. So, it's up to you to book a low-budget hotel or a luxury hotel in India.
Also, get travel information about popular places to visit-
Why Kerala is perfect Place for tourism
Read Our Blog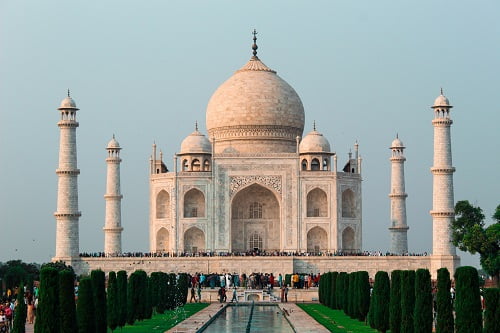 Book the best Hotels in Agra near Taj Mahal. Get a stay at the most suitable hotel of your choice. Simply provide your dates below …
Hey! are you planning a perfect trip that suits your needs and the budget. If so, then just add the details below, and we will …
The Manali chandigarh distance is not so much. You can easily travel the distance from Manali to chandigarh by various modes of transportation. Cover Chandigarh …
Book Rishikesh tour package to discover the magnificent natural views and experience the best adventurous activities. This Haridwar Rishikesh tour package is best for tourists …
Book Maharashtra Jyotirlinga tour package with Goniks Travel and get the best experience. We offer 5 Jyotirlinga in Maharashtra tour package which has everything that …
Book mount abu tour package with everything that a tourist may need. We offer the best mount abu tours with deluxe hotels, tour guides, and …
To get updates about travel deals and offers, follow us on social media. And, for booking related queries, feel free to contact us.