Bhilwara is a nice city to visit in Rajasthan which is also famous as the Textile city of Rajasthan. It comes in the southern region of Rajasthan. There are many beautiful places to visit in Bhilwara. It has a rich history and heritage that attracts many tourists. Some of the popular places to explore are near to the city while others are a bit far from the city. In this article, you will know about all the famous tourist places that you must visit during your trip to Bhilwara.
Famous Places to Visit in Bhilwara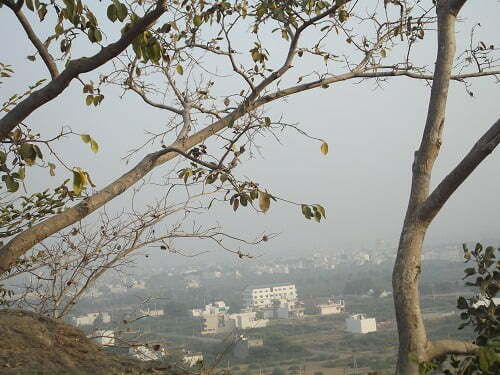 Harni Mahadev Temple
This is the best place to visit in Bhilwara. It's around 3-4 km. from the city center which is not far. There are two temples, one is on a hill and another on its backside, which is the Harni Mahadev temple. On the hill, there is a "Chamunda Mata" temple. From this place, You can feel the city from the top of visiting this place. The view of Bhilwara from a hill is alluring. So, It may be relaxing to spend an evening or a morning here.
This is Lord Shiva temple, so every year on "Mahashivratri" (to be celebrating in a lunar month). On this occasion, the celebration of a fair is a thing of attraction. All devotees of Lord Shiva come during this fair. However, locals visit this place regularly because it is near to the city. Especially On Mondays, peoples come here and pour milk to 'shiv linga'.
Nature Tourist Places to Visit in Bhilwara
Smriti Van Garden
This is a garden, which is near to Bhilwara city. It is a biodiversity forest which is one of the largest gardens of Rajasthan. It can also be a good picnic spot to enjoy an evening with family.
Attractions of Smriti Van Bhilwara
The Lake in front of this garden is really very nice. If you like birds then you can see some unique species of birds and cranes. This lake is in the shape of a heart.
Timings to visit Smriti van
Morning– Early morning to 10
Evening– 5 pm. to 10 pm.
No tickets are required to visit this garden because it is a public garden. It gives a natural feel and has many trees in the garden. There are many different kinds of flowers near the entrance of the gate.
Also, visit- Exploring Pichola lake of Udaipur
Meja Dam of Bhilwara
This is a Dam on the "Kothari river" which connects some other rivers like mej, and some other small rivers. It supplies most of the water supplies to the city. Sometimes it's not allowed to go near to this if the water level is high.
You can feel and swim near to shore at this dam. However, you need to be safe and must use proper guidance.
On the other side, There is also a garden which is a good picnic spot to spend a holiday near this dam. So, it is considered among the best places to visit in Bhilwara.
Also, Visit –
Exploring Pushkar Fair in Ajmer
Visiting Fateh Sagar Lake of Udaipur
Attractions of Meja dam
Birds like kingfisher and some other species of cranes are attractions of the Meja dam.
Garden for picnic
Badnore Fort
This is a fort that is located near to Bhilwara city. It comes in the Badnore town of Bhilwara which is a heritage place. This is considered one of the best historical places to visit in Bhilwara. You will also see some natural views too there in the town. Badnore is a bit far from the city. It's 80 km. from the city center.
As it is a historical place, which can give some knowledge about the history and ancient culture. Forts are the best places to know about history as this is the only heritage which gives a lot of knowledge rather than any other. It will take about 2 hours to reach the town And nearly 1 hour to visit this.
Historical Tourist Places to Visit in Bhilwara
Battis Khambhon Ki Chhatri, Mandal
This is an epitaph with details. There are 32 Pillars with an epitaph. So, it is popular as "Battis Khambhon ki chhatri". As you go around, there are some pillars weighting for you.
This town is also famous for a cultural form of dance, which is called "Nahar Nritya" (Nahar dance). It is a different form of dance that represents some unique culture of Rajasthan. This is among the most popular nearest places to visit in Bhilwara.
Mandalgarh Fort
This is another spot among places to visit in Bhilwara. It is a fort that is now not in good condition as its too old heritage. It had importance in history as it was ruled under Mewar rulers but further attacked by Mughals and Muslim invaders.
Madalgarh fort stands among the best places to visit in Bhilwara that represents the history and heritage of this city. This is located 55 km from Bhilwara city. This town has many heart-touching views of the town with natural views. This stands among the best historical places to visit in Bhilwara. But, this is not in good condition now.
Charbhuja Nath Temple at Kotri
This is a temple, which is almost near to the city. It is around 35 km. from the city which takes 45 minutes to reach. This is now renovated beautifully which is considered as the most popular places to visit in bhilwara. No doubt, it is a nice place if you like temples. Temples shows spirituality and there are many peoples there who attracts you to have some faith in God.
It's a "Charbhuja Nath" temple which is an avatar of Lord Vishnu. Those enchant of devotees make a devotional atmosphere that fills you with tons of positive energy. Among all the places to visit in Bhilwara, this is the most popular for locals.
Menal Waterfall
After visiting temples and parks, it's time for a natural waterfall. This is a waterfall which lies far away from the city. It is surrounded by heart-touching landscapes and beautiful mountains which catches the eyes of everyone. This is stands among amazing picnic places to visit in bhilwara.
personal tip– Always be safe and don't get crazy for selfies, it may harm you.
Other than waterfall, there are temples, which were built in the reign of Great ruler Prithvi Raj Chouhan near the 12th century. These temples have many details and have magnificent carvings. However, some of these are not in fine condition because these were demonished by Muslim invaders.
Visiting time- It takes 2-3 hours to visit this place.
Jogniya Mata Temple
This is another temple which is far away from the city. It is around 50-60 km away from Bhilwara which takes 1 hour to reach here. This temple stands on a hill which is surrounded by magnificent landscapes. It gives an awesome view from the top.
Down the hill, there is also the other temple. There is a waterfall that makes it amazing. It can be amazing to visit this place if its rainy season. The lush green mountains around the temple can make your day more beautiful. (this is not in Bhilwara city but suggested as its near to the city, it's in Chittorgarh district).
How to reach Jogniya Mata temple
You can pick up a bus or taxi from Bhilwara city to this place directly.
Triveni Sangam
Triveni Sangam is a meeting point of three rivers. At this point, rivers like menali, bedach, and banas meet. This is a religious place in Bhilwara. The enchants of bells can inspire spirituality in anyone who goes there. It is among the popular religious places to visit in Bhilwara.
If someone wants to bath on the ghats of this Sangam, they can. But I don't prefer anyone to do so, because water is not good. However, there is no filtration or cleanliness. If you are already much spiritual and don't care about this cleanliness. Then, it can be a nice experience to dip on the bay of this holy river.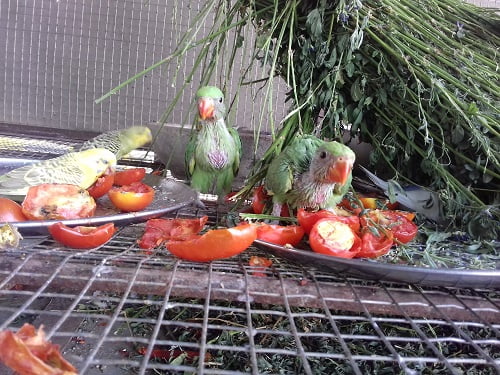 Ganesh Temple
Ganesh temple is famous in Bhilwara. Every year "Ganesh Chaturthi" is celebrated in these temples as it is one of the oldest temples of the city. Temple trust also organizes a fair every year at this temple. With sounds of bells, it gives a lot of positivity and can influence any of the devotees.
Colorful lightings and fair may attract anyone. Though it is too crowded during this fair as its a day when many devotees come here to visit this temple rather than usual days. This temple is considered as the easy to reach places to visit in bhilwara.
Bijoliya Temples
Bijoliya is around 95 km. from Bhilwara city. As is located on Madhya Pradesh border and near to Kota city too(70 km.). Bijoliya town has Lord Shiva temple known as Mandakini temple and Pasharvanath temple's.
These temples show unique beautiful architecture. Bijoliya temples are known for their historical and architectural aspects. It is a Lord Shiva temple, also famous as Hajareshvra Mahadev or Sahastralinga as there are small temples of Lord Shiva.
There is also a holy Kund(pond) near the temple which gives a sublime feeling. So, this is also considered as a place to visit in bhilwara.
Ram Dwara, Shahpura
Shahpura is a town which is located about 55 km from Bhilwara city. This city is known for a festival "fooldol festival" which belongs to Ramsnehi Sampradaya(sects).
Ram Dwara of Shahpura is considered as the best religious place to visit in Bhilwara. Fooldol means doorway to lord ram. Some communities have faith in this festival as it shows some religious spirituality. Ramdwara is famous among the Ramsnehi sects.
Religious Places to Visit in Bhilwara
Sawai Bhoj Temple, Asind
This is a temple in 'Asind' town of Bhilwara. It is 65 km from Bhilwara. Gurjar community has faith in this temple. They worship 'devnarayan' as an avatar of Lord Vishnu. And, This temple also has an epic, that the priest read with a musical instrument. This musical instrument is popular as "Jantar".
Know more about this city – Smriti Van Garden, Bhilwara
These are the most popular places to visit in Bhilwara. If this is useful information and helped you know about this city. Then you can comment below. And also, share this post with your friends. Devnarayan temple is among the most popular place to visit in Bhilwara among gurjar community.
Other Places to Visit in Bhilwara
Wildlife– Chawandiya, and Gurla are famous for migratory species of wildlife birds and cranes.
Temples- There are many famous temples to visit in bhilwara.
Lake- Mansagar lake is a popular lake of this city.
Nearby Places to Visit in Bhilwara
Chittorgarh, Udaipur, Rajsamand, and Ajmer are the nearby places to explore after visiting Bhilwara.
Frequently Asked Questions About Places to Visit in Bhilwara
Q1. Is bhilwara safe to travel alone?
Yes! It is safe to travel alone in bhilwara.
Q2. What attracts tourism in bhilwara?
There are temples, historical places and amazing wildlife spots that makes it a nice place to explore.
Q3. Hotels and Accommodation in bhilwara?
You can get a room for 400 rupees per person for 1 day. It is very affordable to visit Bhilwara.
Q4. What are the famous food cornors of bhilwara?
The famous food corners of Bhilwara are Haribhai kachori, Agra Chaat and Mc win Manchurian.
Q5. Places to visit in bhilwara for 2 days?
Charbhuja Nath temple at Kotri, Smriti Van garden, and Harni Mahadev temple are must-visit places in Bhilwara.
If you like this post, please drop a comment below. Also, follow us on social media to get updates about interesting tourist places in India. We also offer travel bookings on the go. So, try booking bus tickets, hotels, and train tickets online with us.
FACEBOOK YOUTUBE INSTAGRAM TWITTER PINTEREST