Ana sagar lake in Ajmer is a best tourist spot to explore. The chirping of birds, mesmerizing sound of surroundings, fountains in the lake and the peoples taking selfies near the lake, are the things which makes it a perfect place to visit in ajmer.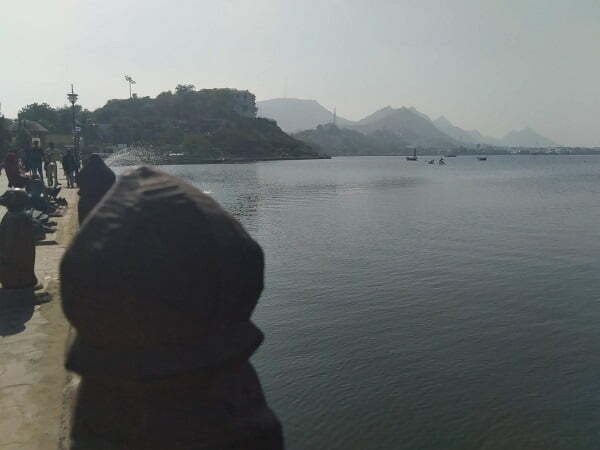 Ana Sagar Lake Ajmer
This is a beautiful lake in Ajmer which is surrounded by landscapes. These are enchanting and gives relaxation to visitors. Not even just peoples, birds of other countries attract to such beautiful places. Migrating birds can be seen here in the winter season. This is a good spot to spend some time.For bird and nature lovers, this is a nice place.
History
This lake is an artificial lake of sweet water which was built by Arnav Raj Chauhan known as Anaji. Along with those mountains, there are some fountains inside this lake. This is the best place to visit in Ajmer city.
You can also visit Pushkar after this visiting this lake. Pushkar fair is one of the most popular fairs of Rajasthan.
This is about 3 km from Ajmer railway station. So, You can reach here by cab, However, hiring an auto is also a good option.
Attractions of Ana Sagar Lake Ajmer
Migrating birds
Boating
Views of landscapes
Garden
Its cleanliness is fine and we all should take care of it while visiting such places.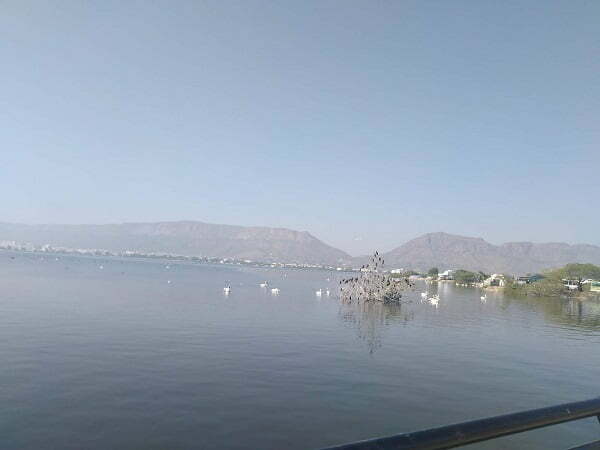 Its crowded on holidays. The natural views are magnificent near this lake. The curves of landscapes with those greeneries are really grateful. Also, the ishes in the lake, as well as the pelican and some other ducks, are things which gives a positivity and good vibes. Tourist can feed the fishes on the shore of this amazing lake.
This is also a good place for someone who likes to see and photograph migrating birds, like pelican, blackbirds, and some other Siberian birds and cranes.
personal tips
Be aware of pickpocketers as this place gets a lot of crowd on holidays. So, Keep your wallets and mobile in safe side. And also, Make sure to keep at a proper distance from the lake.
Best time to Visit:
You can visit this lake anytime. However, morning or evening time is best to explore this lake.
Tourist Destinations Near Ana Sagar Lake Ajmer
Khwaja Moinuddin Chishti Dargah
How to reach Ana Sagar Lake
You can reach here by train or bus easily. Ajmer is also a railway junction so its easy to get a train from major stations.