City palace of Udaipur is a magnificent mahal of the lake city in Rajasthan. It is a beautiful royal palace that has a museum, mahals, and many more attractions. Also, its natural ambiance makes it a wonderful place for tourists.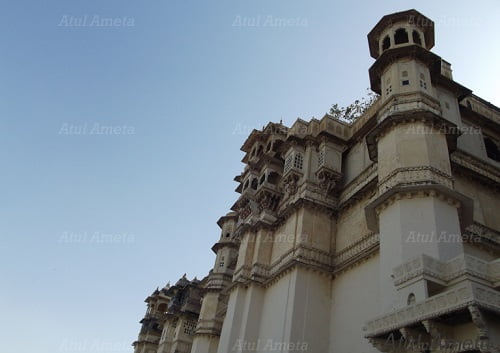 Attractions of City Palace Udaipur
This is one of the most famous tourist attractions of lake city Udaipur. It is known for the beautiful architecture of the royal palace. And, also the ancient museum has a gallery of artifacts and antiques that makes it a wonderful place. Even for Indian tourists, these are the most attractive things, because it represents the culture, art, and the heritage of India.
City Palace Sightseeing in Lake City
The city palace of Udaipur is famous for its amazing design and uniqueness. It's not just beautiful, but also an example of creativity. With the carvings on the stone and the colorful windows inside this palace, tourists get positive vibes. Also, the views of landscapes with lush-green mountains are indeed worth exploring during the Udaipur trip.
Museum of Palace
There is a museum in this royal palace of Udaipur. In this museum, there is a wide range of antiques that represents the culture of Rajputana. Also, there are many exciting sculptures that are made of stone and clay. These are the things that represent the stunning history of India.
Also, read- A Morning at Gulab bagh of Udaipur
Ultimate lake of Udaipur- Fateh sagar lake
Architecture of City Palace Udaipur
This magnificent place shines with grey marble and granite which is a combination of Rajputana and medieval-Indian architecture. With the large palaces and zig-zag paths, it is also a safe place to avoid enemy attacks.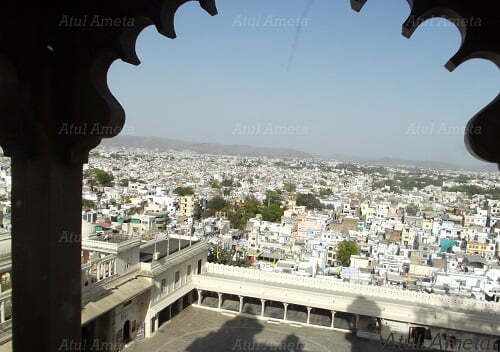 As the city palace of Udaipur lies in front of Lake Pichola, it gives the panoramic views of Aravali landscapes. So, from the terrace of this palace, you can get beautiful views of nature.
There are more than 10 small palaces that represent the large collection of antiques. These are paintings, sculptures, and many other interesting things. And, there are separate sections of this palace.
Also, read- Best places to visit in Jaipur
Inside the palace, the most interesting thing is the colorful windows. And, also the carvings of stone are indeed worth exploring. The wall paintings and the design gives you the perfect experience of royal ambiance. Also, the sounds of Rajasthani instruments in the chowks of this palace will make it a great experience.
History of City Palace
The history of the city palace Udaipur is so exciting for tourists. With pride, this palace will take you into the amazing memoirs of Rajputana.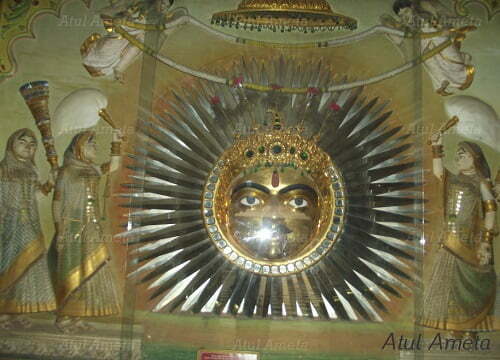 Due to several attacks from enemies, the capital of Mewar was shifted from Chittorgarh to Udaipur. So, this palace was built in Udaipur by Maharana Udai Singh in 1537 AD. Then, it was also renovated by former rulers of Mewar.
Also, read- Why Kerala tourism is Amazing experience
There are many interesting facts about the city palace Udaipur. One of the most prideful things is the Haldi ghati war which was fought between Mughal ruler Akbar and great ruler Maharana Pratap. Rajputs of Mewar never accepted the rule of Mughals. However, there are many other things that make it a wonderful place.
Things to Know Before Visit
Time to visit city palace udaipur
The visiting time of city palace is 9:30 AM to 5:30 PM.
Entry fee
The entry fees for tourists is 300 rupees per person. And, if you want to take a camera, then you have to pay 200 rupees extra.
Nearby Places to Visit
Kumbhalgarh fort, Chittorgarh fort, Mount Abu, and Bhilwara are the nearby places to visit.
No Fields Found.
FAQ's About City palace Udaipur
Q1. How far is city palace from Udaipur city center?
It lies just 2 kilometers away from the lake city.
Q2. What are the attractions of Udaipur city palace?
The palace has a museum and mahals that makes it so attractive place for visitors during India tour.
Q3. Can I hire a tour guide to know about historical facts?
Yes! you can hire a tour guide who will provide all the interesting information about this place.
Q4. What are the interesting facts of this place?
It lies just opposite the lake Pichola which surrounds by the magnificent Aravali landscapes. So, with the amazing ambiance, you will love this place.
Also, read- Kedarnath temple
Top 10 Hill stations near delhi
If you like this post, drop a comment below and share it with your friends. And, don't forget to follow us on social media to get updates.