Mahals of the pink city has amazing colors and designs that can mesmerize anyone. These palaces in Jaipur are famous for the royal lifestyle of Rajput rulers. Some of these palaces are known for their unique construction. While others are popular for the wide gallery of antiques and artifacts.
Famous Palaces in Jaipur (To Visit in 2021)
City palace of Jaipur
It is the royal palace of Rajput rulers that was used for the primary residence. This is a beautiful palace that lies in front of the Govind devji temple of Jaipur.
The carvings, designs, and decoration of the city palace Jaipur make it an exciting place to visit in Jaipur. Therefore, tourists adore this enticing historical place. Now, this mahal is converted into the museum of Jaipur which hosts an art section, and also the palanquin gallery. So, this is a wonderful place to visit in Jaipur.
Know more about city palace- Visiting City Palace of Pink City
Hawa mahal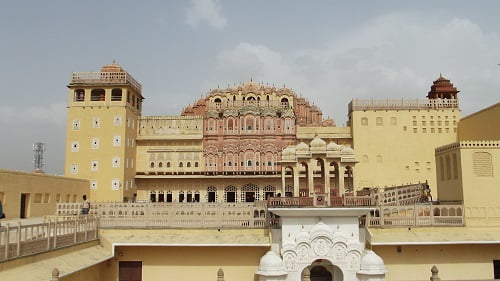 This was built for the royal ladies of Rajput families. With the aerodynamic structure, Hawa mahal is built such that it allows the flow of air easily. The jharokhas(windows) of the wind palace allows the blowing wind inside this palace.
Hawa Mahal is built in the shape of the crown of Lord Krishna. This palace is a UNESCO world heritage site because of its unique and attractive design. Also, it has 5 floors with stunning views of the Jaipur city from the top.
Read More about Hawa mahal in Detail
Jal Mahal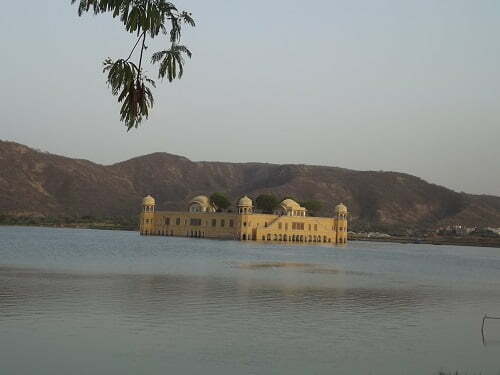 This is a magnificent palace, also famous as the water palace of Jaipur. Jal mahal lies on an island in the mid of Man Sagar Lake. This is a beautiful lake with mind-blowing views of nature. Especially, the landscapes behind Jal mahal makes it a wonderful place to explore.
Also, read – Why you should Explore Jal mahal
Best time to visit- you can get it's amazing views in the morning.
Albert Hall Museum Palace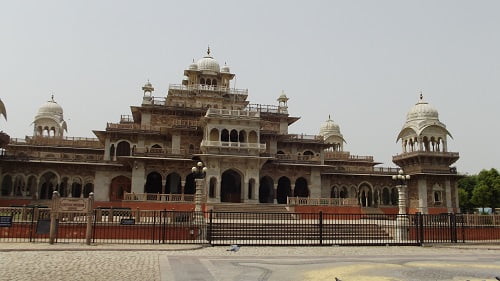 This is a museum in Jaipur popular for the historical antiques and an art gallery. With the large collection of ancient items including written scripts, palanquins, armors, and the artifacts of many years ago, it's a great place to visit in Jaipur. And, the brilliant construction of this palace is another thing that you must experience while visiting Jaipur.
Read more- Visiting Alber hall Experiences
Sheesh Mahal
This is another heritage site in the Amer fort of Jaipur. Sheesh Mahal is decorated with mirrors and stones in an attractive style which is a fine example of interior decoration even in the past. This royal architecture of sheesh mahal makes it stand apart from other palaces in India.
Also, read- Amer Fort in Jaipur Sightseeing
FAQ's About Famous Palaces in Jaipur
Q1. Which is the best palace to visit in pink city?
Hawa mahal and Jal mahal are the best palaces in Jaipur.
Q2. How to visit all palaces of Jaipur?
You need to book a trip in advance to enjoy the sightseeing. However, booking a tour package may be a better option.
Q3. What are interesting things of these palaces for tourists.
It varies from person to person. For some, it may be history, architecture, and antiques. While for the rest it can be just taking some awesome pictures in these royal palaces of Jaipur.
Other Popular Palaces in Jaipur(Including Resorts and Hotels)
You can spend your holiday in some of the palaces of Jaipur. However, it may be a bit expensive if you are a budget tourist.
There are some popular hotels in the pink city that are famous for the royal lifestyle. You will feel like a king in such amazing hotels. Some of these resorts are "Le meridian, The trident, Rambagh Palace, and Fairmont" hotels of Jaipur.
Jaipur Tourism Packages
You can explore Jaipur with all the facilities including accommodation and transportation. No need to think about hotel and bus bookings, we will do everything to make your trip easy and affordable. Simply fill the form below and get free quotes to visit Jaipur.
Also, read- Forts in jaipur
Kanak Vrindavan ghati in Jaipur
If you like this post, drop a comment below. and, don't forget to follow us on social media.
FACEBOOK INSTAGRAM TWITTER PINTEREST YOUTUBE
Hey! are you planning a perfect trip that suits your needs and the budget. If so, then just add the details below, and we will …
Book mount abu tour package with everything that a tourist may need. We offer the best mount abu tours with deluxe hotels, tour guides, and …
Book a Udaipur Mount abu Jodhpur tour package with best tour guide, stays and amazing experience. We offer holiday packages in India to make your …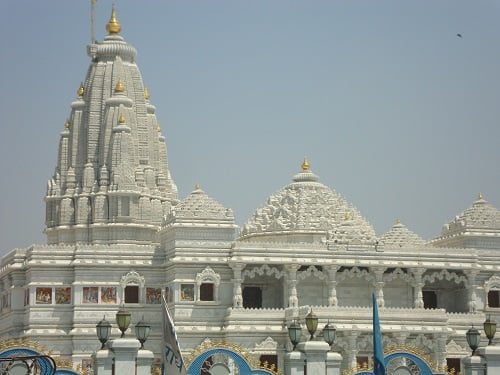 Book a Mathura Vrindavan Tour Package to visit all the famous temples in Vrindavan, Mathura, and Govardhan. This is a guided tour package to all …