A Zoo at Jaipur is very famous among animal lovers. This is known as Jaipur Zoo. You can see many species of animals and birds in this zoological park. Enjoying a holiday with family at this amazing place is indeed must for tourists.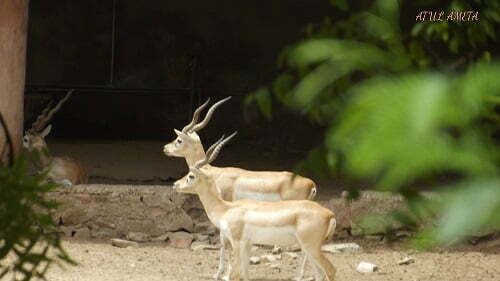 This zoological garden has two sections, in which there is a separate section for animals and the other for birds. It is home to many animals which are deer, baboons, crocodiles, and panther. And, also some beautiful birds and cranes make it awesome to wander.
History of Jaipur Zoo
This zoological garden was built by Maharaja Sawai Pratap Singh of Jaipur during 1860's. And, later it was renovated with the time by former rulers. So, it's a great place for visitors.
Zoo At Jaipur Information
This is a nice place for those who want to explore the various species of animals. With the roar of lion and chirpings of birds, you can see the beautiful creatures during your visit.
In front of this zoo, there is an avairy with various colorful birds. The colors of such beautiful birds makes this place wonderful. Especially, it's so interesting for the kids.
Also, read- Book Hotels in Pushkar
Attractions of Jaipur Zoo
White tiger
Asian lion
Species of snakes and crocodiles
Colorful birds
In this zoo, you will find a lot of attractions. The most interesting thing is the sound of animals and birds, that makes it so exciting. And, then the wild animals moving inside their cages, makes it a worth visiting place. However, your visiting time depends to have views of such interesting things.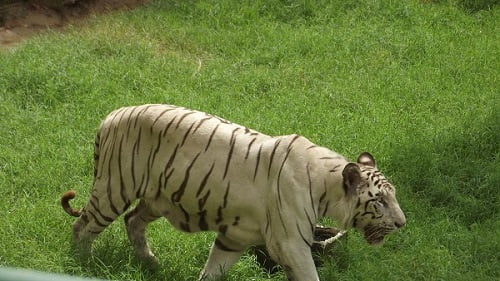 Breeding of Alligators
This park is popular as one of the largest place for breeding of alligators(ghariyal). There are many baby ghariyals in this zoo. So, if you are going there with kids then, these alligators will be so attractive to them.
Also, read- Wildlife sanctuaries in India
Animals(mammals)
The white tiger of this zoo is an attraction among tourists. Along with this, there is also an Asian lion that will definitely make this trip great. And, if you love mammals, there is a lot for you. These are species of crocodiles, snakes, and many more.
This lush-green zoological garden hosts a wide range of mammals. These are panther, jackal, sambhar(deer), himalayan beer, babboons(monkey), and many more that will make it interesting.
Birds and Reptiles
Other than animals, there are various birds in this park. These are painted stork cranes, cocktail, parrots, flamingos(pink), pelicans, vultures, and ducks. However, this zoo also welcomes seasonal birds that mostly come here during winters.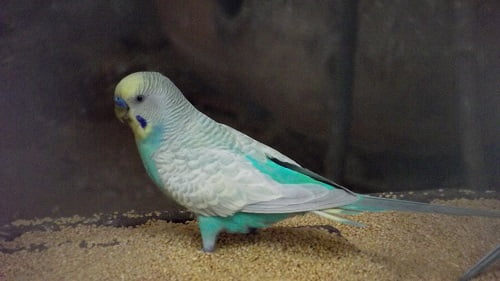 In addition, Reptiles like crocodile, turtoise, python, and anaconda are the other attractions of this zoological park. The actitivities of such creatures are indeed worth to experience.
Also, read- Kamla Nehru Park of Ahmedabad
Time to Visit
The visiting time is 8:30 AM to 5:30 PM
Closed on- Tuesday
Entry Fee
The entry fee to visit this zoo is 15 Rupees for Indian tourists. While, 150 Rupees for foreigner tourists.
How to Reach Zoo at Jaipur
You can reach here by hiring a taxi or cab. This zoo is near to albert hall museum which is just 4 kilometers away from the city center. However, you can also reach by picking a city bus.
Nearby Places to Visit
There are many places to visit after visiting zoo at Jaipur. These are Hawa Mahal, City palace, Jal mahal and Amer fort. However, there are some other places, including Kanak Ghati, Govind devji temple and Panna Meena kund which are popular among tourists.
FAQ's About Zoo at Jaipur
Q1. What is the best time to visit this place?
The best time to visit is morning 10am to 12pm. However, evening time is also fine for spending picnic in jaipur.
Q2. Is there any concession in ticket for students?
No. There is no concession for students.
Q3. Is it allowed to visit jaipur zoo with kids?
Yes! It is allowed to visit with kids.
Q4. Is tour guide available here?
If you hire a guide for jaipur tour, then Yes! Otherwise, there is no specific guide available for this place.
Also, Read- Best Places to Visit in Jaipur
About Jaipur
This is a beautiful city with many things to do. And, the historical places of pink city attracts tourists to visit Jaipur. With the glory of magnificent forts and palaces, there are also some natural places that will make it an unforgettable journey. So, why are you waiting for? Book a trip with us to explore this wonderful city.
Follow us on Social media-