Shirdi sai baba temple is a famous place among spiritual tourists. It's the divine place for those who need positive enviornment. Now, Online booking of shirdi darshan is available for everyone. It's a better option to save your time, even if you have 9 to 5 job.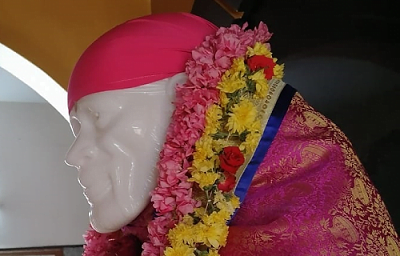 With the enchants of spirituality, you can visit shirdi sai baba temple in just one hour. For online booking, you need to register yourself on the official website of shirdi sai baba trust. Then, after making payment they provide the time when you can visit shirdi temple without waiting in a queue of thousands of devottees. However, the time they provide is not accroding to you. So, you have to reach at exact time that they book your visit.
Benefits of Online Booking Shirdi Darshan
You can save time
You get the exact time interval when you can visit the sai baba temple
God is same for everyone. No matter if you are a billionaire or a common man. But, sometimes it's not easy to spare the time for religious visits. It maybe tiring or maybe time consuming to stay in a queue at a temple. So, to avoid this situation, Shirdi sai baba trust helps you to visit the temple at the best suitable time. Now, you can book online shirdi darshan even from your home.
Also, read- 5 Things to do in Mumbai
Process of Shirdi Darshan Online Booking
Then, register yourself after filling the details .
You will get a OTP to verify your mobile number
Verify yourself using link on your email address
Now, your account is activated.
Now, you can book your visit as per your preferred date and time slot.
Note- Please check all the policies and terms before reservation. So, visit Official Website
Book your trips with Us
We offer travel bookings including holiday packages in India at affordable price. With the seal of trust, you will enjoy the trip without facing any issues. And, our round the clock support helps you everytime you need help.
Details About Shirdi Sai Baba Temple
The temple of Sai baba in Shirdi is popular among devottees. Many peoples provide donations at this temple. And, interestingly peoples from all religion comes here to pray Sai Baba. This is the place where Sai baba spent his life. And, became popular as a miraculous saint of India, who had no religion. Till now, he is famous because of his beliefs in mankind without any barriers of religion. So, during your trip to Maharashtra, visit this temple once.
Donations at Shirdi Sai Baba
If you are far away from Shirdi, and it's not possible to visit the temple. Then, you can make some contributions to the Shirdi sai baba temple that helps many peoples. It's a trust that works for the welfare of those in need. So, you can do some charity using the official website of this charitable trust. You can pay even a small amount. Your support makes this spiritual place awesome. Enjoy!
Also, read- Food to try in Mumbai