We all have friends and we want to spend some time with them. Cafe's are a good place to chat with our friends, relatives, and cousins. There are many coffee cafe in Bhilwara.
Sometimes, the place is much important than coffee or snacks. Only a few cafes provide everything that we need. So, On this list, you will know the best places that you must visit.
Most Popular Coffee Cafe in Bhilwara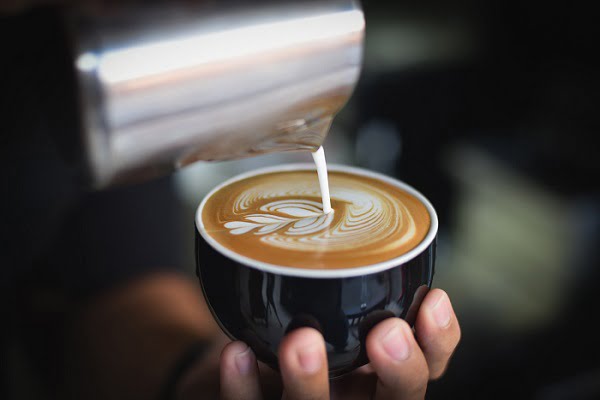 Way 2 Coffee :
This is a cafe in the middle of Bhilwara city so it's easy to reach here. It is a good place to visit. We ordered 2 cold coffee and a sandwich which were delicious.
There are also some books on the shelf in this cafe. They serve a tasty and delicious breakfast. No matter if it's tea time or evening, you can spend some quality time here.
1 cup of coffee – starts from 90 rs.
Sip And Gossip Cafe :
This is another cafe at Shastri Nagar in Bhilwara. I like the cold coffee they serve with cream. Price is almost the same to another cafe in the city but the quality is good.
I ordered a cold coffee and some snacks which were fine. The blowing air on the rooftop is really amazing to spend time with friends. You can also try other dishes like Punjabi and Rajasthani thali with many flavors.
This cafe is famous among youngsters. Cafes are the best places to meet new peoples and hang out with friends. Celebrating a birthday or an event are good ideas to spend our time with friends or relatives.
A cup of coffee- starts from 95rs.
Also, read-
Visiting Smriti Van of Bhiwara
Ora Cafe
This is another popular coffee cafe in Bhilwara. It is a nice place with a great ambiance. You can hang out here with your girlfriend or even family.
It lies at the RC Vyas colony in Bhilwara which is a rooftop cafe. They deliver tasty coffee that you can sip in a nice environment. Along with Indian food, you can also get Italian food here. All veg dishes including Indian cuisines.
Reliance Mall Cafe
A cafe in reliance mall located at Chittorgarh highway. It is also a good place to visit. This is my favorite because of its interior decoration. And other thing that I like is that it's not much crowded. It makes easy to talk with your friends. Especially, if she is your girlfriend.
Bhagwati Coffee House
This is the last coffee cafe on the list. It is good for those who don't want to spend much on a cup of coffee. This one is not as decorated as other ones. Indeed it is a nice place to socialize with your near ones.
Mostly, this place is crowded in Bhilwara because it's not as expensive as other cafes. And, also peoples can easily reach here as it is near to the city.
It lies on the first floor of Indraprastha tower. So, let's have a cup of coffee.
Cheers!
Note- *I do not have any contacts with these cafes, I am only recommending these on the basis of my personal experiences.
If have any questions or suggestions you are free to ask. And, also follow us on social media to stay connected.
FACEBOOK INSTAGRAM YOUTUBE PINTEREST
Related posts-
Sights of Wildlife in Chawandiya