Indian railway is among one of the largest railway network of the world. It is the lifeline of India. This is the most common and convenient mode of transportation.
The management of such large network is not easy. Railway is the largest source of Income for Indian Government. On a regular basis, around 23 million peoples travel in Indian railways. So, no doubt this is the most crowded mode of transportation.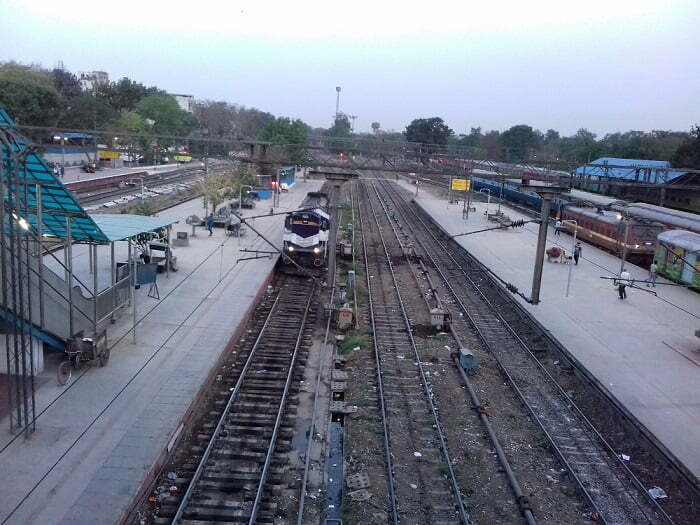 Travel in Indian railway is a good experience. However, there are some negative points. Like a coin has two faces, it also has bright and dark faces. The pro and cons of travel in Indian railway are as below
Pros
The cost of travel in Railways is affordable. It is very less as compare to other modes of transportation like bus, and flights.
Travel time is less as compare to bus because the route of railway is shortest for most of the travel routes.
This is expanded to almost all major cities of India except some hilly areas of north east. Otherwise, all popular places of the country are well connected by rail network. So, this is easy to travel by train.
Travel in Indian railways is comfortable. You can book tickets in various classes which are AC, Sleeper, Second sitting and general class according to your needs.
Cons
Cleanliness in trains is not good. However, Indian railway is doing best to make it clean. But due to non-awareness of Passangers, it is not as clean as it should be.
Seats are not comfortable even in reserved class. This is not applicable to all trains, but in a few trains due to non-maintenance.
The Indian railways is the most crowded transportation of India. Sometimes, It's like winning a oscar to travel in train because of large number of passangers.
Speed of trains is not so good. However, some superfast trains takes very less time to reach destination. These are Gatiman express, Shatabdi express, Rajdhani express, Chetak express and many more.
The security of travelling in Indian trains is not reliable. You have to take care of your luggage on your own because of lack of security officials.
Personal tips
Make sure to put your luggage near your seats. Also, keep your wallets and essentials in safe zone
Book your tickets in advance to avoid heavy rush in trains. General and second sitting classes are the most crowded. So, avoid traveling in these classes
Follow the rules and regulations while traveling in train
Also, read-
Mount Abu – A hill station in Rajasthan
We offer Train ticket bookings, bus ticket booking and flight travel bookings with exclusive deals and discounts. To avoid last time booking, we advise you to book your tickets in advance.